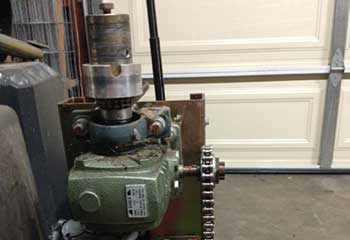 Opener Repair
Customer Issue: Moisture damage caused the chain of Ms. Frisk's opener drive to corrode, and eventually break.
Our Solution: With a replacement drive chain from Genie in hand, our technicians shut down and unplugged the opener and partially disassembled the motor in order to remove the old chain and replace it with a new one, which they also connected to the trolley. The subsequent functionality and safety tests were successful.
Roller Replacement
Customer Issue: Broken rollers.
Our Solution: After disconnecting the system and placing a clamp to ensure the door would not move, we pried the track open to remove the broken rollers. The new rollers were then put into place and the track closed again.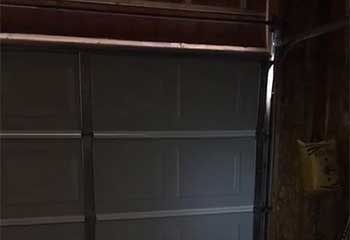 Track Replacement
Customer Issue: Garage door has gone off track.
Our Solution: We inspected the track and found that it was deformed and in need of replacement. We removed the door to replace the track, and made sure the door was working smoothly after placing it back on the new track.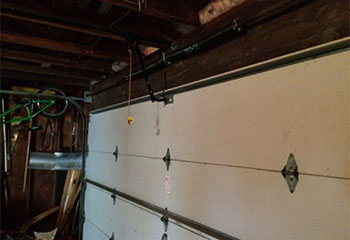 Spring Replacement
Customer Issue: The door was shutting with too much force and was very dangerous to operate.
Our Solution: We removed the single worn spring and installed a brand new stronger model better equipped for a large door.