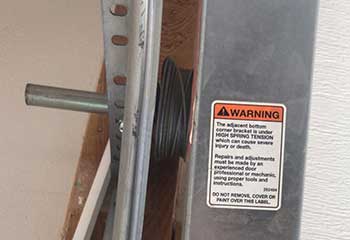 Garage Door Troubleshooting
Customer Issue: The Hassenpfeffers' garage door opened partway, but then closed again before finishing. They needed to get their car inside fast. There was no convenient parking within walking distance.
Our Solution: Upon arrival, we checked the door hinges and tracks for jams, and looked for broken springs. Finding neither, we tried test-opening the door. We found that a tangle in one of the lift cables was catching the door and forcing it to close again. Reinstalling the lift cables solved the problem.
Kimmy Sue Hassenpfeffer
- Enterprise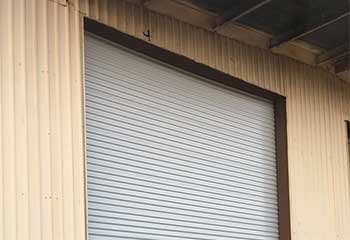 New Garage Door Installation
Customer Issue: Ms. Gibson wanted her new Amarr Stratford doors installed right away.
Our Solution: Once the original garage doors were disconnected from the openers and tracks to be removed, the new doors were prepped to be installed. The rollers were inserted into the tracks and the openers connected to the doors before thorough testing to ensure they would function perfectly.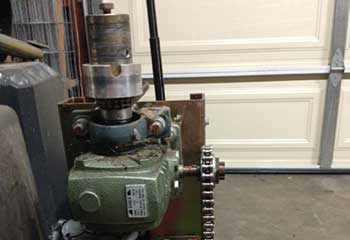 Opener Repair
Customer Issue: Moisture damage caused the chain of Ms. Frisk's opener drive to corrode, and eventually break.
Our Solution: With a replacement drive chain from Genie in hand, our technicians shut down and unplugged the opener and partially disassembled the motor in order to remove the old chain and replace it with a new one, which they also connected to the trolley. The subsequent functionality and safety tests were successful.
Roller Replacement
Customer Issue: Broken rollers.
Our Solution: After disconnecting the system and placing a clamp to ensure the door would not move, we pried the track open to remove the broken rollers. The new rollers were then put into place and the track closed again.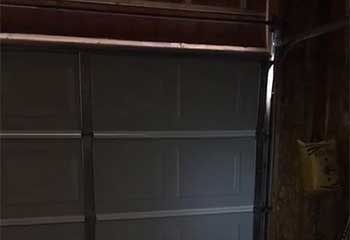 Track Replacement
Customer Issue: Garage door has gone off track.
Our Solution: We inspected the track and found that it was deformed and in need of replacement. We removed the door to replace the track, and made sure the door was working smoothly after placing it back on the new track.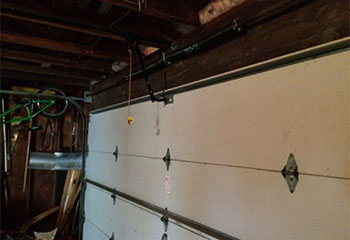 Spring Replacement
Customer Issue: The door was shutting with too much force and was very dangerous to operate.
Our Solution: We removed the single worn spring and installed a brand new stronger model better equipped for a large door.